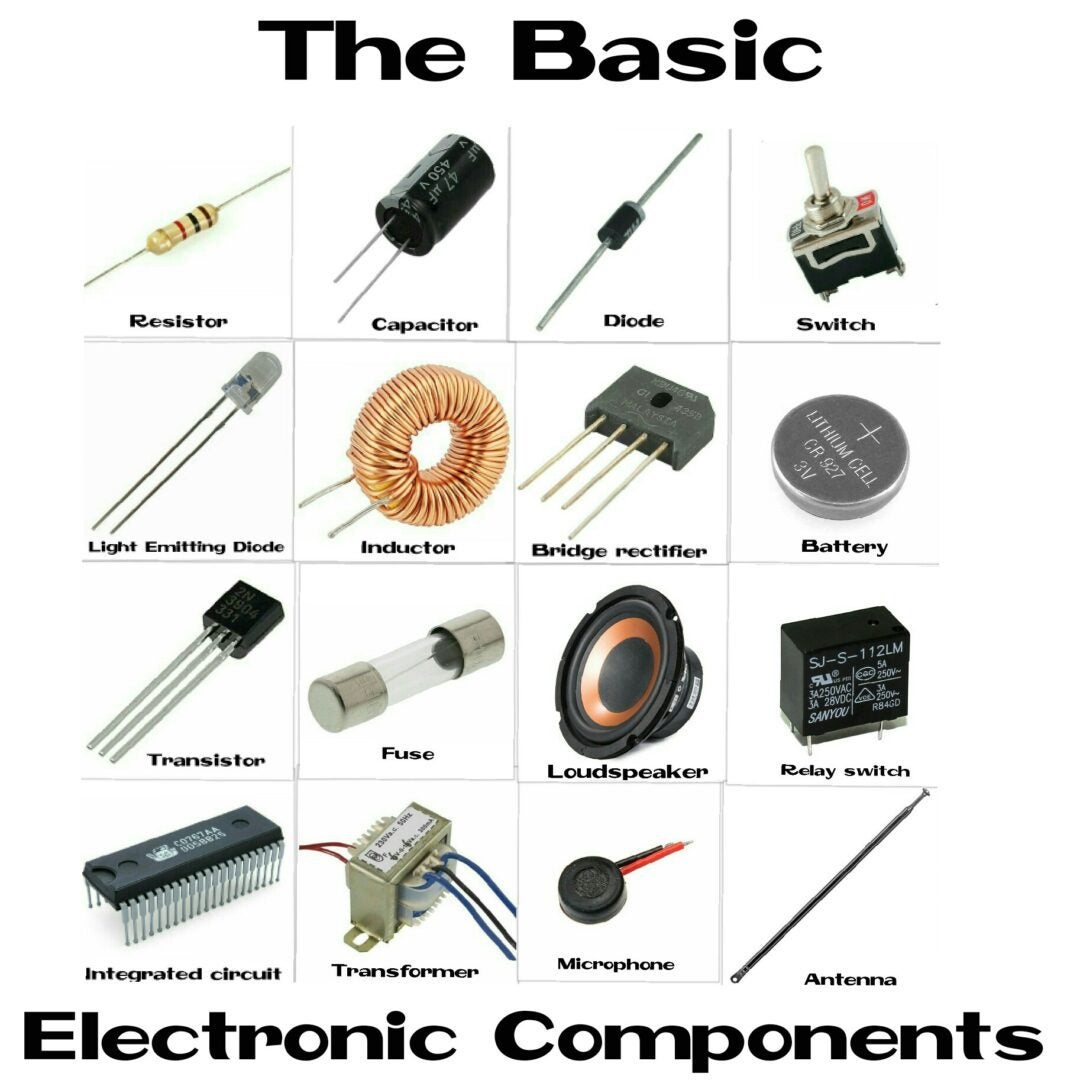 Some common electronic components
Maintaining a consistent supply of components is a vital part of electronics manufacturing. Many modern electronics companies ensure their supply by engaging with a specific set of trusted manufacturers and distributors. However, the COVID-19 pandemic has impacted the ability to rely on traditional component sourcing methods, leading electronics manufacturers to rely on component distributor driven design instead. The continuing uncertainty of the pandemic has forced rapid innovation and adaptation in electronics manufacturing, and will likely continue to do so even if companies rely on new design methods.
What is Designing for Electronic Component Distributors and Suppliers?
Design workflows are intended to make electronic design more efficient and have less headaches. So designing for electronic component distributors and suppliers is a  strategy of sourcing verified components from reliable distributors. These distributors must provide components that are not near the end of their life cycle, and must be prepared for fluctuations within the electronics industry. 
Finding these components and their associated distributors often takes a fair amount of research. Designers can start on either distributor websites or a component search engine. A component search engine allows designers to compare and contrast different distributors to find those that best meet their needs. A distributor website may be the best choice for designers who already have a plan for the components they need, but still need to compare specific information about similar parts.
This design strategy is also helpful because it creates a common vocabulary everyone involved in a project can use. Verified components can be identified in clear, simple ways across design and engineering teams. This increases consistency in product construction and delivery, as well as in user experience. Consistency is sometimes preferable to customization in electronics design. It is not necessary for every electronics project to have proprietary components or customizable functionality, for example, but it is important the project be manufactured reliably, and using a small set of reliable components from certain distributors could accomplish this goal.
How has the COVID-19 Pandemic Impacted Electronics Manufacturing?
Supply chains have changed dramatically since the start of the COVID-19 pandemic. The majority of electronics manufacturers are concerned about how the ongoing health crisis will impact their business, and many have already seen impacts from statewide shutdowns and less demand for their products. Component shortages are nothing new in the electronics industry, which is why many manufacturers have multiple distributors they use to obtain components in times of crisis. The ever-widening impact of COVID-19 has also created another type of uncertainty in electronics manufacturing: the rise of unreliable distributors. As reliable distributors of electronic components are squeezed by health lockdowns, this leaves a hole unreliable distributors can fill, potentially with counterfeit or unsafe components.
The COVID-19 pandemic has underscored the need for electronics manufacturers to have reliable distributors, and re-emphasized the utility of component distributor driven design. As the pandemic has gone on, every electronics supplier has been affected in some way. Those manufacturers who have engaged in component distributor driven design, however, have been able to weather the pandemic's effects despite the increasing level of concern in the industry.
A recent survey showed that the vast majority of electronics manufacturers are concerned about the impact of COVID-19 on their business.
How can Electronics Manufacturers Design Effectively During the COVID-19 Pandemic?
Those manufacturers who are not following component distributor driven design principles would likely benefit from adopting at least some of those principles. Component distributor driven design enhances communication in uncertain times, makes design more efficient, reduces waste, and reduces the need for interactions that could spread COVID-19. When designers and engineers can work from a common vocabulary and rely on their distributors, their time and energy are freed up for essential production work.
Manufacturers who are already using component distributor driven design principles should be in a good position, but they should be ready to re-evaluate their strategies in response to any problems with their suppliers. We don't live in a world where production processes are so rigid that there is no adaptability based on markets and conditions.  Manufacturers should be monitoring the industry and other potential suppliers with which they can create robust relationships, focusing on the specific components, rather than on the suppliers themselves.
Component models are available from Ultra Librarian.
Ultra Librarian provides peace of mind for electronics manufacturers in uncertain times. Our utilities compile sourcing and CAD information all in one place. Manufacturers can rely on our worldwide distributors to get the components they need, so they can meet the demands of our changing world. Working with Ultra Librarian is a choice electronics manufacturers can be certain about in uncertain times. Register today for free!