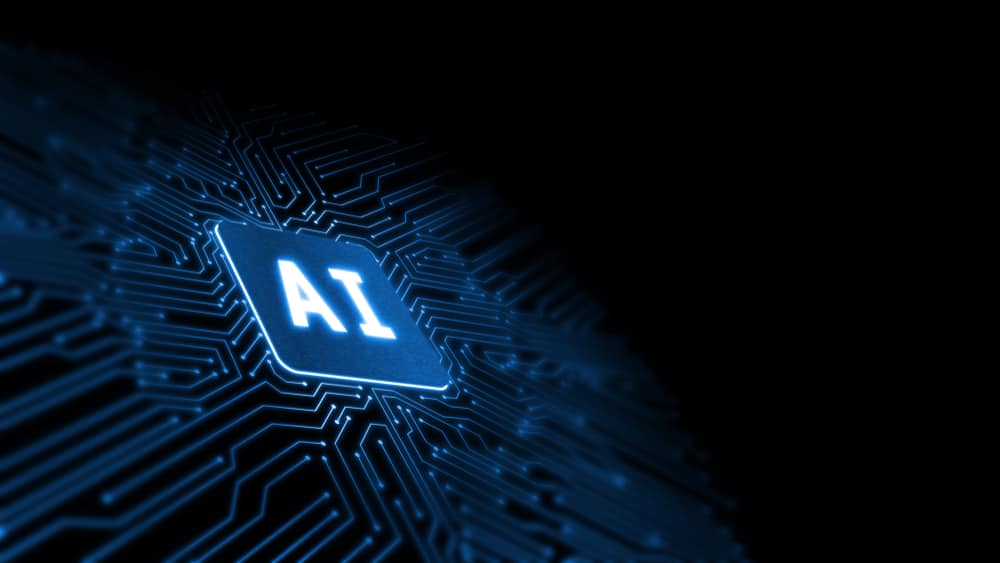 Semiconductors play a critical role in equipment control that supports our everyday lives, including smartphones, PCs, the internet, automobiles, aviation, and advanced weaponry systems. As a result, the demand for chips has been skyrocketing, with the industries seeking numerous opportunities with emerging technologies such as AI, quantum computing, IoT, and advanced wireless communications.
The global semiconductor industry is set to see a revenue increase of 13.6% in the current financial year, according to a Gartner Research report. In this blog, we discuss significant driving factors for semiconductor industry growth and opportunities to innovate production to meet global semiconductor shortages in the years to come.
Potential Driving Factors for Semiconductor Industry Growth
Industry 4.0 & Smart Factories
The term "Industry 4.0" represents the fourth industrial revolution powered by smart factories capable of automating production with little to no human intervention. To do this, machines for manufacturing semiconductors integrate advanced technologies and features such as IoT, big data, machine learning, augmented reality (AR), etc. Moreover, the machines can communicate with each other to streamline production or halt the progress in the event of any process anomalies.
One of the major technological elements of Industry 4.0 is Additive Manufacturing (AM), also known as 3D printing. The conventional production machines cut the pieces out of a big block to manufacture a design.
However, additive manufacturing is based on laser printing, which does the opposite. It uses the metal powder to build layers of substrates until the final shape is achieved. There is no room for material wastage as the entire process runs through computer programs. Moreover, you can achieve production speed by designing a functional prototype within an hour.
5G Smart Devices
Now that coronavirus has radically prioritized online business more than ever, the market is witnessing a continued advancement in the 5G technology. 5G technology runs 10 to 100 times faster than 4G, sufficient to make waves in the market.
With 5G deployments already in action, semiconductor productions have witnessed a considerable demand to power up 5G smartphones. These new smartphones require new 5G compatible chips to achieve super-fast 5G millimeter wave connectivity. According to the Gartner report, the production of 5G smartphones has increased by 45.3%, with an aim to produce nearly 45 million units by the end of this year. As a result, there is a vast potential to see semiconductor industry growth.
Automotive Sector Recovery
Semiconductors are the heart of today's automotive industry. Most of the advanced features that we see in vehicles, such as digital meter display, airbag deployment, anti-lock brake system, and more are possible because of vehicle microelectronics and semiconductors.
For example, modern electric cars have over 100 electronic control units (ECUs), running over 100 million lines of code. Semiconductors also help power up the essential sensors dedicated to pressure, acceleration, power, proximity, fuel, camera, GPS, etc. While the demand is relatively high, the supply seems to be a matter of worry.
In the advent of COVID-19, major automobile players canceled chip orders during the initial days of the pandemic. But by the time they bounced back, chipmakers could not respond fast enough. Moreover, the makers had already assigned spare capacity to electronic sectors, experiencing a surge during the pandemic lockdown. As a result, the automobile industry continues to experience chip shortages and delayed production that is expected to last even this year. This could be a significant driving factor for semiconductor industry growth.
Opportunities for Manufacturers to Innovate in 2022
EUV (Extreme Ultraviolet Lithography) Systems
This is a new system to print the most intricate layers on the chip using a wavelength of 13.5 nm, close to the x-ray range. Semiconductor industries can leverage this system to mass-produce the most advanced energy-efficient microchips required for new-generation devices with ease.
Gate-All-Around FET (GAA FET)
GAA refers to an advanced transistor model in which the gate is placed around multiple sides of the channel for continued scaling. Here, the transistor uses a thin, long wire-shaped channel to increase the performance and reduce overall power consumption by 50%. Major players like Samsung and TSMC plan to introduce GAA with 3-nm and 2-nm processes by the end of next year. If harnessed correctly, GAA can help drive semiconductor industry growth.
Fabless industry
To keep the production cost low and ensure high returns on investments, there is a growing number of fabless chip makers worldwide. Fabless chip makers design and sell semiconductor chips, but they don't manufacture them.
Instead, they partner with foundries. These foundries are headquartered in under-developing countries. They make use of the design inputs of the fabless company and produce semiconductors with specialized manufacturing skills aided by cheaper manpower service. As a result, fabless companies produce chips at a low production cost and gain a competitive edge.
Working with Ultra Librarian helps you keep a tap on semiconductor supplies in the market and plan your supply chain ahead of any market turbulence with ease. The huge library of Ultra Librarian also enables you to find essential information regarding any component, including datasheet, footprints, and ECAD/MCAD models, without any hassle. Register today for free.