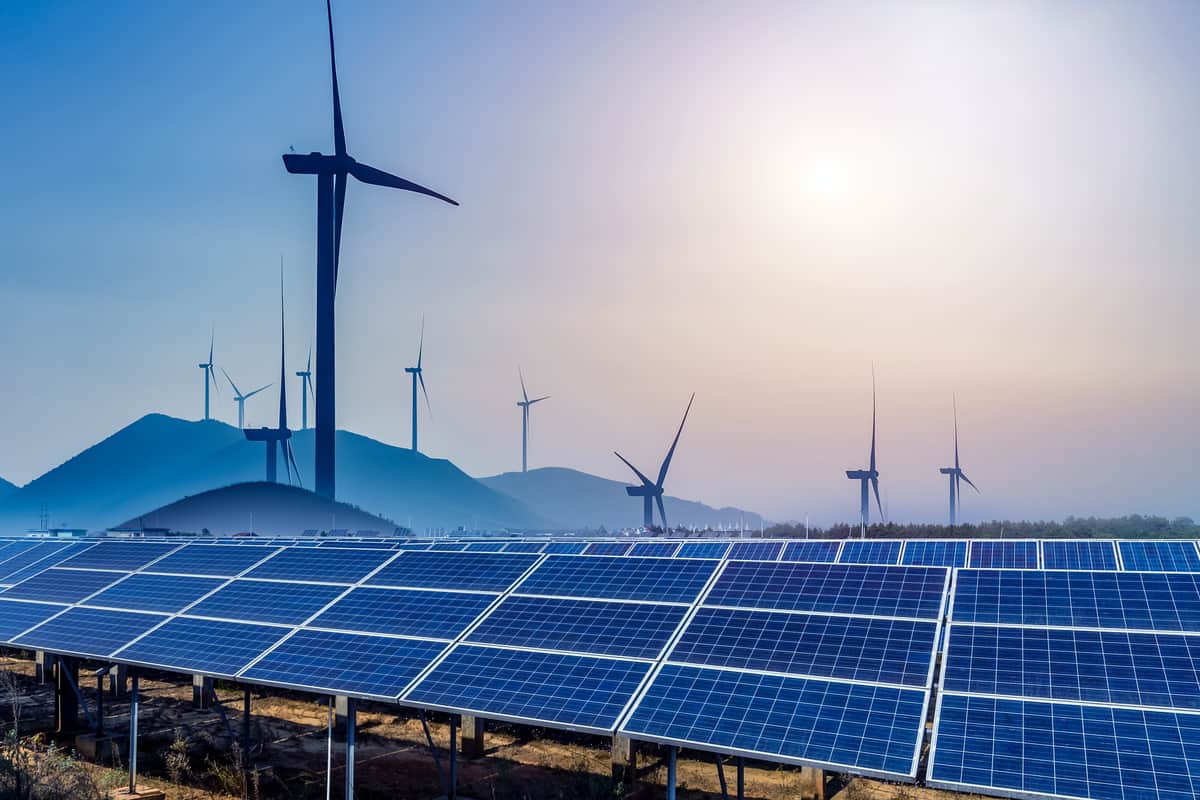 As the trend toward more eco-friendly industrial production continues to gain momentum throughout the world, the number of countries putting clean energy targets in place increases as well. By far, the most used clean energy source is solar energy, which is based on the utilization of components capable of converting sunlight into electricity or photovoltaics. Sustainable manufacturing—a general term that encapsulates technologies with these intents—extends to the PCBA and electronic component industry.  
In order to produce electric power from solar energy, PV components, such as solar cells, are required. However, other optical components and ICs are also utilized in these systems. One such part, the TLP700 by Toshiba, is not only used for PV systems, but as a driving circuit for power electronic devices used in other types of electronic systems. Let's explore this multi-purpose component in more depth by taking a look at its characteristics, applications, and alternatives, as well as discussing the TLP700 datasheet. 
TLP700 Component Characteristics
In its datasheet, the TLP700 is listed as an industrial inverter and gate drive for IGBTs and/or Power MOSFETs. The component is packaged as a 6-pin SDIP IC and includes an IR LED (earlier versions had a gallium aluminum arsenide (GaAIAs) LED) and photodetector. The part's major characteristics are shown below.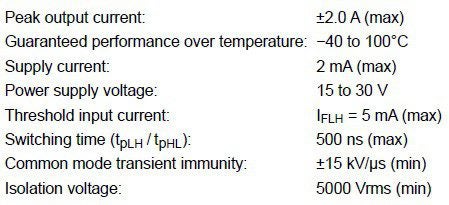 TLP700 General Characteristics
As shown above, the TLP700 generates a sufficient current level to drive power devices and has a good switching time and great isolation. These parameters have enabled the device to remain in production for well over 15 years. 
TLP700 Applications and Alternatives
The TLP700 is a multipurpose device. However, it is best suited for driving IGBTs, which are gated industrial switches typically used in unregulated power supplies (UPSs), switch-mode power supplies (SMPSs), induction heating systems, as inverters, and to control AC and DC motors. Although the TLP700 has been a reliable design option for many years and is still available from many distributors, Toshiba no longer recommends it for new designs. Therefore, you should make sure there is adequate component availability prior to including this part in your design. 
The manufacturer, however, suggests the following alternatives for new designs: 
Similar pin count, input power supply range, and isolation as the TLP700. 

Lower profile package.

± 2.5A output current.

200 ns transition (switching) time.

Similar pin count, input power supply range, and isolation as the TLP700.

Lower profile package.

4mA input threshold current.

± 2.5A output current.

150 ns transition (switching) time.
These alternatives have obvious advantages, however, for applications where you opt to use the industry-tested TLP700, the datasheet provides essential information, as described below.
Using the TLP700 Datasheet
For some components, such as the MET-24, the datasheet is quite condensed. The TLP700 datasheet, on the other hand, is a more extensive, highly detailed product manual including data and information necessary for schematic capture, PCB design, and even the assembly of the circuit board that will contain the part.  
Schematic Capture
As shown in the figure below, the TLP700 datasheet provides a schematic symbol and pinout diagram that is easily readable and well-defined.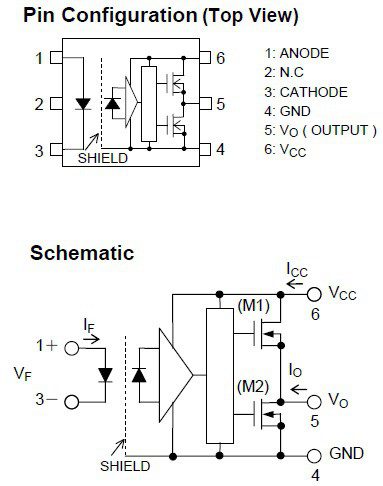 TLP700 datasheet images for schematic design
To aid you in laying out the circuit board, package dimensions are provided. This includes explicit pitch data to ensure your footprints are accurate. For the TLP700, recommendations for clearance and creepage are also given.
PCBA Soldering
The datasheet also includes instructions and recommendations for mounting the TLP700 to your fabricated PCB. Reflow soldering is preferred; however, temperature profiles and procedures for flow and manual soldering are also provided. 
The extent of information included in the TLP700 is quite helpful for designing with the device, especially if you are required to design from scratch. However, the most efficient means of designing circuits with the device is to utilize a component footprint library. 
Efficient PCBA Design with the TLP700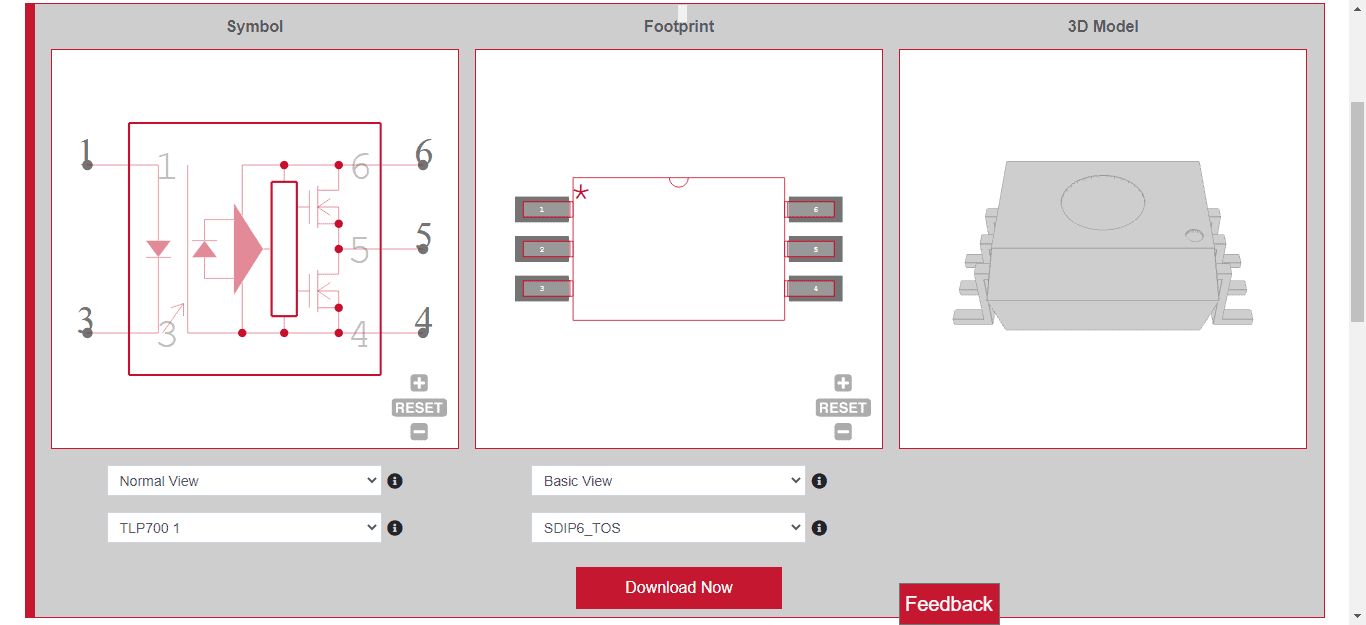 CAD data for TLP700
In the figure above, CAD images for the TLP700 are shown. These images can be directly uploaded into many PCBA design software packages, relieving you of having to create them from scratch. By utilizing this type of CAD data, you can virtually eliminate the possibility of any design error and provide your CM with accurate information from which to build your boards. This capability is not available by using the datasheet.
If you're looking for CAD models for common components or as detailed of information as available with the TLP700 datasheet, Ultra Librarian helps by compiling all your sourcing and CAD information in one place. Working with Ultra Librarian sets up your team for success to ensure any design is going through production and validation with accurate models and footprints to work from. Register today for free.