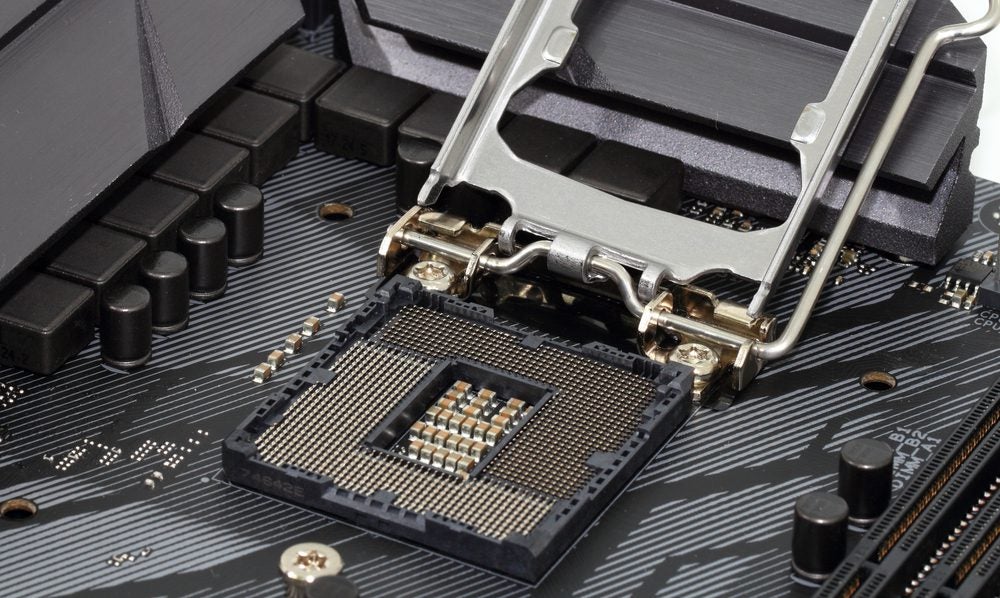 Flip-chip land grid arrays (FCLGAs) are the socket type used with Intel's current range of desktop processors. Variants of this package have existed since 2015, and it supports multiple types of processors in each hardware generation. The FCLGA1151, also known more simply as LGA1151, is the socket for a chip used in 8th and 9th generation Intel processors. Although originally implemented for Pentium 4, this mounting style has also been used with i3, i5, and i7 processors for desktop computers and servers. Product lines supported by this socket include Kaby Lake, Skylake, and Coffee Lake.
PCB motherboard designers are likely already familiar with the FCLGA1151, but a new generation of motherboard designers for data center servers and edge servers will make greater use of this socket. BGAs, LGAs, and PGAs have complex footprints and designers need resources to find these footprints quickly as they create their designs. If you're designing for one of these cutting-edge applications, the right set of sourcing tools can help you find the footprints you need, as well as source sockets from major distributors.
Matching the FCLGA1151 Socket to a CPU
The FCLGA1151 socket matches multiple Intel CPUs used in desktops and servers. Motherboard designers working on data center servers, edge servers, and desktops can use this socket to fit a range of CPUs that are specialized for these markets. FCLGA1151 sockets are designed to fit particular Intel processors, as well as entire Intel chipsets that include graphics, memory, and other peripherals. The supported range of Intel chipsets and processors include the following:
7th-9th Generation Core™ desktop processors based on the new Intel® 300 series chipset
Celeron™ G39XXX and G49XXX desktop processors
Pentium™ G44XXX, G45XXX, G46XXX, G54XXX, and G56XXX desktop processors
Xeon™ E-21XXX, E-22XXX, and E3-12XXX server processors
Because the FCLGA1151 is standardized to all these processor models, each processor can be used in one of many possible variant sockets.
FCLGA1151 Variants
Although an FCLGA1151 is a standardized design for a specific range of Intel CPUs, it comes in at least 8 variants. The differences between these variant components are slight; they are only different in terms of plating thickness and the presence of an independent loading mechanism (ILM) guide key. Currently, most of these have gone obsolete and only a few variants remain on the market.
The four in-production variants found from major distributors have different gold plating thicknesses and may omit the ILM key. The two available gold plating options have a 38 mil or 76 mil thickness. For edge computing applications or in servers where CPUs may be replaced regularly, the 76 mil variant is the best option, as the thicker plating ensures a longer lifetime. The presence of the ILM key is more for user preference, ease of assembly, and available spacing on the motherboard.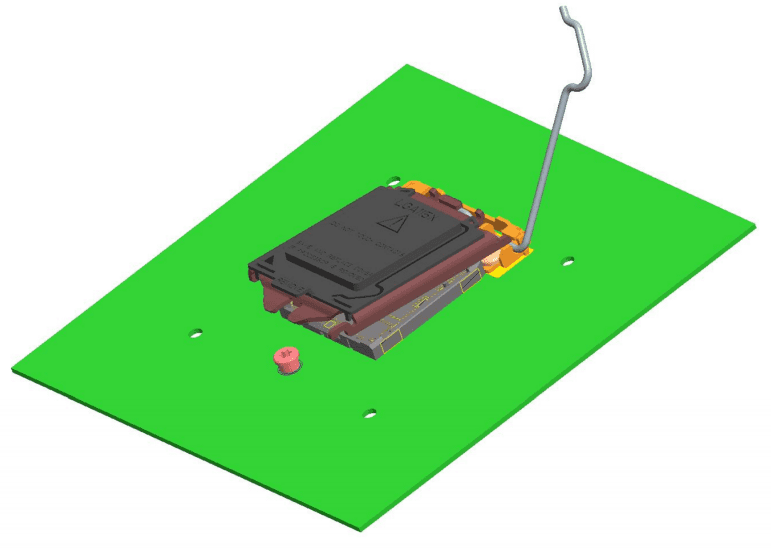 When you're looking for an FCLGA1151 with the desired gold plating thickness or without an ILM, you'll need the right set of search tools to find the components you need.
Where to Find an FCLGA1151 Socket
Although the FCLGA1151 is an Intel part, it's available from multiple distributors. The same goes for processors you try to find for your FCLGA1151 socket. If you search online for "FCLGA1151" or "LGA1151," you'll find multiple distributors show processor results for this socket, rather than the socket itself. This is understandable; distributors sell many more CPUs than sockets, and they filter results by socket type, in addition to other filters. Desktop users who have an FCLGA1151 motherboard can find a new CPU by searching the socket type, rather than specific CPU models.
If you're designing a new motherboard and you need an FCLGA1151, don't waste time combing the internet looking for a socket. Instead, use a specialized electronics parts search engine. The best search engines aggregate data from multiple manufacturers and distributors, giving you access to a range of data, including:
Component datasheets

and technical specifications

Stocks and prices from authorized and unauthorized distributors

Lifecycle status

Available schematic symbols,

PCB footprints

, 3D models, and simulation data

Available variant parts
The best search engines will offer 3D models and ECAD data in multiple formats, including vendor-neutral file formats like EPW files and STEP files. A 3D model for an FCLGA1151 socket is shown below.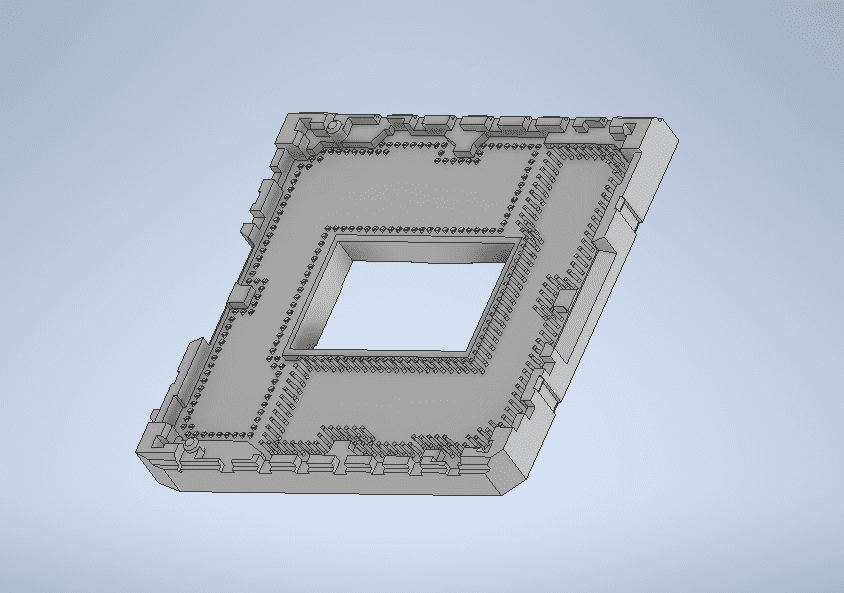 Data center servers, edge computing servers, embedded computers, and even your office desktop might use a motherboard with the FCLGA1151. PCB designers working on embedded products and rack-mount servers need 3D models for all their components to ensure they can pack the required functionality into a tight space. This includes PCB footprints, accurate schematic symbols, and verified 3D models like the STEP model shown above.
Whether you're designing desktop motherboards, edge computing servers, or fully custom computer systems, you'll need to find sourcing data and ECAD models for a range of components. Ultra Librarian gives you access to a huge range of components for any type of PCB, including computer motherboards. Set your team up for success and find components for your next design with Ultra Librarian. Register today for free.